Terms of Services
1. Agreement
1.1.  The following terms and conditions apply to all BarWeb services provided by BarWeb Pty Ltd (ABN 49 146 386 058).
2. Applications
2.1. You warrant that all information provided to us in the application form is true and correct. You agree that if you provide us with incorrect information, you will be liable
for a payment to us for the attempted provision of a service carried out by us or a third party.
2.2. We may refuse an application in the following circumstances:
a) Our ability to provide the service to you is technically limited;
b) The application process has not been completed correctly;
c) You refuse to provide us with requested information.
3. Personal Information
3.1. As part of the application process, we may obtain personal information about you.
3.2. We will endeavour to comply with our privacy policy which is available on our website (www.barweb.com.au). This policy governs the information we collect, how we use
it and your rights to access it. You consent to us collecting and disclosing your personal information to:
a) Any credit providers or credit reporting agencies to use the information for all purposes permitted by the Privacy Act 1988, including to maintain a credit file
about you or notify you of a default;
b) Law enforcement agencies to assist in the prevention or prosecution of criminal activities;
c) Any of our shareholders, agents, advisers or related entities for accounting, marketing, reporting, service and audit purposes.
4. Usage
4.1. You are liable for all usage charges incurred by the use of your service, whether or not such usage was authorised by you.
4.2. You acknowledge that usage can occur as a result of an infection of your computer with a virus or due to other unauthorised third party intrusions.
4.3. You acknowledge that we cannot be held responsible for any loss incurred owing to a fault and/or failure within a third party carrier's network infrastructure.
4.4. You use this service at your own risk. You are solely responsible for its use. This includes:
a) Websites and content accessed;
b) Content or software downloaded and the effect it may have on your equipment or service;
c) Products or services purchase through the service;
d) Any equipment or software whether or not provided by us;
e) Modification of any settings, configuration or data on your service;
f) Personal supervision of any users under the age of 18 who use the service;
g) The lawfulness of your activities when using the service.
4.5. The service is provided to you on the basis that it is to be used for approved purposes only. In particular, you must:
a) Not use the service in any manner involving illegal activity;
b) Not breach any standards, content requirements or codes set out by any relevant authority;
c) Not use the service in any way which interferes with the operations of the service network, anyone else's enjoyment of the service network or which in any way
upsets or offends any person;
d) Not use the service in a way that distributes or resells the service without our written permission;
e) Obey all legislation, regulations, guidelines and our reasonable instructions concerning your use of the service;
f) Provide us with all information and cooperation that we may require in relation to the service; and,
g) Advise us of changes in your personal information such as account details and billing addresses.
4.6. We may suspend or terminate your account with or without notice if it has been directly or indirectly involved in activist that are detrimental to our internet service or that
jeopardise the use of our service or its performance for other customers or how the wider community will perceive BarWeb. Such activities include, but are not limited to,
spamming email or forwarding spam email to other internet users or cause the listing of us or our other customers on any spam black-list.
4.7. You must not use the service in any way that interferes with other users or defames, harasses, threatens, menaces, offends or restricts any person or which inhibits or
attempts to inhibit any other customer from using or enjoying the service.
4.8. If your account is used in relation to illegal activities under State or Federal legislation, we may suspend your service without notice. This includes the dissemination of
banned pornographic material and other illegal content. In such cases, the relevant law enforcement agencies will be notified and any related log files or downloaded
material may be passed onto them.
4.9. We will determine what constitutes inappropriate use of the service.
4.10. We may monitor the use of your service at any time. Should we identify excessive use or unusual activity, we may temporarily restrict or suspend your service. If we do so,
we will contact you. We may require an advance security payment before your service is reinstated.
4.11. Without notice and at our absolute discretion, we may suspend or disconnect your service if we have a reasonable cause to do so.
4.12. We may investigate any misuse of the service by you, in conjunction with relevant agencies.
5. IP Addresses
5.1. You agree that the IP address issued to you for use of your service is for use only during the term of the service. Upon termination, your right to use the IP address is
revoked.
6. Account Payments
6.1. All services will be invoiced quarterly in advance and due and payable within (7) seven days after invoice. Therefore, that no payments will be made further than::
a) 30 days in advance of the completion of the service if invoiced on a monthly basis;
b) 90 days in advance of the completion of the service if invoiced on a quarterly basis
6.2. Invoices will be issued by email notification.
6.3. Payments will be made via your Direct Debit Agreement. Fees will apply for other methods, ie. Admin and Merchant fees.
6.4. An Account Administration fee will be applicable for all accounts not paid by automatic Direct Debit
6.5. Where, at our discretion, you have a reasonable dispute against an invoice, we will suspend our recovery processes until an outcome has been determined.
6.6. All administration and setup fees are non-refundable.
6.7. If you require us to send you a printed copy of an invoice, an administration fee may apply.
6.8. Some credit cards may attract a surcharge as a percentage of the debited amount at the time of debit.
6.9. Direct debit terms & conditions are listed on the direct debit application form.
6.10 Full refunds will be available in line with Australian Consumer Law in the case of a major fault/defect
7. Service Suspension / Disconnection
7.1. We or you may cancel this agreement at any time by allowing 30 days written notice.
7.2. If you fail to comply with what we consider to be an important condition of this agreement then we can suspend or disconnect your service.
7.3. We may suspend or disconnect your service without notice if:
a) There has been unusual activity on your service;
b) You have not paid charges when due and have not attempted to remedy such failure within a reasonable period of time;
c) You do something that we believe may damage the service network;
d) An authority or legal enforcement agency instructs us to do so;
e) We believe that the service has been used in relation to illegal activity;
f) You vacate the premises in which the service is provided to without notifying us;
g) There are technical problems with the service network or the service network requires maintenance;
h) We believe it necessary to do so in order to comply with our legal obligations;
i) You threaten or cause harm to any BarWeb personnel, equipment or infrastructure.
7.4. While your service is suspended or disconnected we will continue to charge you any charges associated with the service. We will only do so where the suspension is due
to your failure to comply with this agreement.
7.5. We are not liable to you or any person claiming through you for any loss or damage arising from suspension or disconnection of your service.
8. Liability
8.1. You may have certain rights under the Trade Practices Act 1974 or other relevant legislation or guarantees of government agencies. We do not exclude or restrict those
rights.
8.2. You must advise us as soon as you become aware or believe that you have a claim against us.
8.3. You indemnify us from and against all actions, suits, demands, liabilities, claims, losses, costs or other expenses arising out of the use of your service.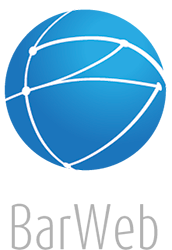 Level 7, 344 Queen Street, Brisbane, QLD 4000
Monday - Friday,
8.30AM - 5.00PM
Copyright© 2022 BarWeb Pty Ltd. All rights reserved