Applying for a BarWeb Service
To apply for BarWeb services, please fill out the application form below and click Submit.
All applications will be reviewed and processed within 3-5 business days. Your details will be sent to the email address provided on the application form.
Direct Debit
If you wish to apply for Direct Debit please download our application form 
Here 
and attach it below with your application, if you already have a BarWeb account and wish to apply for direct debit, please download the Direct Debit application form and send it to the email listed on the application form.
Cancellation of Services
If you need to cancel any of your BarWeb services, please Click Here to fill out our online cancellation form, once completed we will confirm the cancellation
Account Authorisation
Appointing an Authorised Representative you are giving the person you appoint the authority to deal with us on your behalf as your agent. This means that the Authorised Representative has the power to act and access information as if they were you, If you wish to do this please download our Authorisation Form Here and submit it to the email supplied on the form.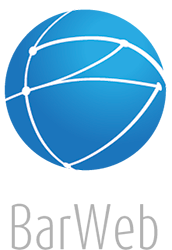 Level 7, 344 Queen Street, Brisbane, QLD 4000
Monday - Friday,
8.30AM - 5.00PM
Copyright© 2022 BarWeb Pty Ltd. All rights reserved