BarWeb has a proven track record of delivering stable and secure hosted and managed services providing critical business functionality to its clients. We can provide advice and assistance with implementing operational processes or disaster recovery options specifically crafted to suit each business.
BarWeb provides comprehensive technology services that can help your business leverage its IT investments, we can tailor make a solution for your business so you know you are getting the best fit for your needs.
We plan to make your work life easier by looking after your IT for you, which leaves you with more of your precious time to use on more important things.
The great myth of our times is that technology is communication.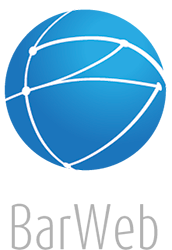 Level 7, 344 Queen Street, Brisbane, QLD 4000
Monday - Friday,
8.30AM - 5.00PM
Copyright© 2022 BarWeb Pty Ltd. All rights reserved